​How Business Has Evolved By The Pandemic And What To Expect In 2022?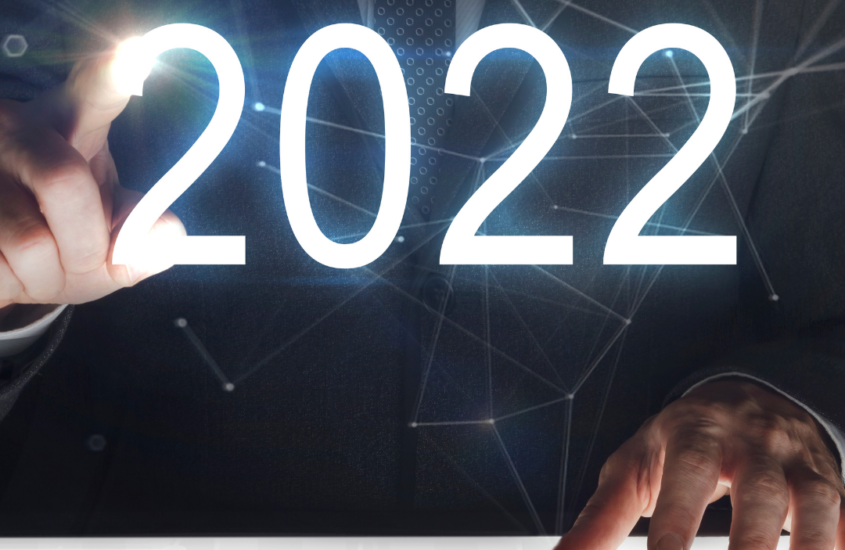 Globally, the Covid-19 pandemic has permanently altered the way businesses are conducted. Limitations to human and physical interactions meant that businesses had to evolve in various ways to stay afloat.
To curb the growing rate of COVID19, shutting down or minimizing physical engagements became inevitable. This decimated labor markets stressed supply lines, and ground production to a halt in some unlucky sectors
Many businesses had to settle for the harsh economic reality that came with COVID19. As a result, inflation became very rampant, and the cost of production or staying in business skyrocketed.  
Business owners and CEOs had to make very tough decisions. Some businesses had to pivot to other service offerings or alter their processes to stay afloat. There were series of surveys, webinars, thought leadership, and consultations. These conversations evolved new ways of doing that need to be consolidated upon in the coming year.
This blog considers how businesses have evolved over the past year and some trends to expect in 2022.
How business has evolved by the pandemic
The pandemic was indeed very challenging. But it was not without its benefits and positive lessons. Although many businesses couldn't survive, many others were forced to think outside the box and be innovative in their approach. Companies that adapted to the realities of the pandemic stayed afloat and, in some cases, became more profitable.
Some of the ways businesses evolved with the pandemic include:
The first visible effect of the pandemic came with the restrictions placed on physical movement. With the restriction on movement and other physical activities, customers changed their focus to online shopping.
This made businesses employ digital means for engaging their customers. The led to the increase in buy-in of e-commerce businesses. Businesses can now automatically service customers across long distances with little to no human interference. Although the e-commerce trend had existed before the pandemic, the pandemic concretized it as a scalable business model. These days, any business getting into retail services must optimize its e-commerce platform to stay relevant.
Delivery Services Industry
The delivery system also witnessed a high increase during the pandemic. Most retailers used doorstep delivery companies to maintain relevance and service their customers even in a pandemic. This has led to the growth of existing delivery service companies and the emergence of many new ones.
COVID19 accentuated the ease that services rendered by delivery companies offer consumers. However, the reality is that the full potentials of the system are yet to be realized.  There are still logistics challenges that provide opportunities for business and value creation.
Digital Payment Platforms
It was easier for banks and companies who had optimized e-payment offerings to service their customers during the pandemic.
But digital payments still have a long way to go. The systems need to be more seamless, contactless, instant, and bug-free. Several solutions are being developed, and the coming year will see more innovative products in the market.
Work from Home/Remote Work
Since physical engagements reduced drastically, many businesses eliminated the costs incurred from running physical office spaces before the pandemic. This reduced overall expenses for many businesses. Funds that could have been expended on office facilities were channeled into other business needs.
Employees experienced a new way of working. Business owners have also realized that many activities done in the office can be carried out electronically.
Educational institutions (at all levels) engaged in e-learning to keep their academic calendars on during the pandemic. However, this development was only tapped into at full-scale as a coping mechanism with COVID19. Later on, ed-tech entities have realized the potentials of e-learning in helping with capacity building for businesses. This means that more companies will be buying into e-learning platforms, and more innovations are expected to surface in the coming years.
What To Expect In 2022?
The seamless connections of businesses with their customers are an eye-opener. The potentials of the ever-evolving digital economy and technology are beginning to materialize at a tremendous scale. Not only has the COVID19 pandemic abruptly changed our individual lives, but it has also forced companies and executives to work with more focus and dedication than ever.
A strong impact the pandemic has had on businesses is the recognition that to survive means to adapt. As a result, business owners and executives need to constantly look out for trends that might disrupt or enhance their businesses.
In the coming year, businesses cannot afford to be complacent. To gain or sustain their relevance, they need to be active at all times. Business owners must rise to the unique challenge of this moment with an intentional evolution. The changes and impacts we have seen across different sectors are all indications of more to come. Embracing the pandemic's lessons will further put business owners in a better position to advance their businesses and be responsive to unexpected challenges.
In addition, reports reveal that business owners now pay increased attention to both their employees' physical and mental health and well-being. If anything, the pandemic has placed more value on human lives and well-being. It is now in the business owner's interest to make sure that the welfare of their employees is looked after, to a practicable extent, by the company.
Take Away
The pandemic has taught the world that there would always be winners and losers in dire situations. One actionable step to take away from this is a renewed commitment to resiliency. When a worldwide crisis tests a business and its employees, they collectively learn their strengths and areas they can improve. We must all be sure to apply those lessons and come out of the other side of the pandemic stronger. It is through these difficult situations that we find what matters most in our business and in life.
In addition, the changes occasioned by COVID19 have given rise to new laws and modifications of old laws (both business and non-business related). This makes it essential for business owners to have excellent commercial lawyers and business advisors on retainer.
We have several years of experience advising business owners on launching the appropriate trends of innovations to stay at the top level while being on the right side of the law. As a result, the businesses we advise were able to stay afloat and achieved higher profit yields during the pandemic. Do not hesitate to reach out to us to see how we can help.
Please leave a comment, question, or suggestion below.