How to secure a commercial loan?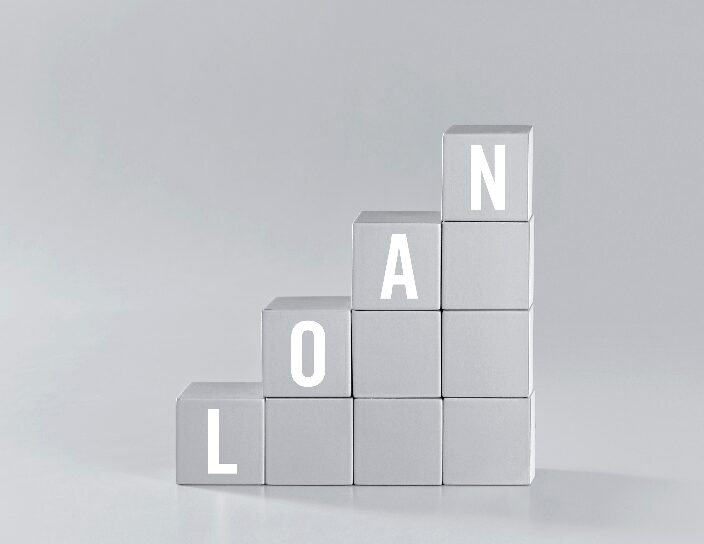 Rising inflation means that businesses struggle with financing. So, you have big plans for your business. But you'll need more than just ambition to make it a reality. You'll need cash. You can obtain funding in several ways – from government grants to angel investments – but getting a loan is still the most popular way for a new business to raise money.
The reason is that, for small businesses, it is unfeasible to access equity and bond markets for financing. This is due to regulatory hurdles, associated costs, and the time required to secure the funds. Therefore, small businesses utilize debt products such as commercial loans to fund their ambitions. A commercial loan can allow your business to grow more quickly or refinance a dwindling project.
Although accessing commercial financing for your company can seem daunting, the process is a thousand times easier when you come to the table prepared. Contrary to popular belief, lenders aren't terrifying gatekeepers. They're just cautious of working with borrowers who can't repay them.
Getting the best loan for your business means capitalizing on the potential of your business startup so you can get the best loan on terms that suit you. Before you break out a suit and talk with a banker or a lender, you'll want to get a few things to improve your chances of being approved.
Here's a step-by-step guide to getting a business loan.
Identify your long-term business goals
You need a vision for the future of your company. Unfortunately, a long-term goal of "making money" won't cut it. Instead, any lender will need to understand your growth plans. For example, do you want to double the size of your company in ten years? Expand your product line? Expand to more locations? All of these questions require you to introspect and map out a detailed plan for your business.
In addition, presenting your long-term business goals will help your lender determine if you can achieve those goals and recommend the right products and services for your business.
Figure out how much money you need 
Lenders want to see that you've carefully thought through your business goals. So, when a lender asks, "How much money do you want to borrow?" the correct answer is not "As much as you'll give me!." Instead, you have to be specific.
The lenders also want to know how much you need to achieve them to determine if you have a specific plan to use the money wisely. Whether your goal is to open another outlet or buy new equipment, run the numbers to see how much it will cost. Also, calculate how the repayment of loans will affect your business budget going forward.
Determine if you qualify for a business loan
The first place to start is to determine your credit score. Do you have good credit? Since loan eligibility is often based on an applicant's credit history, it's essential for a lender to know your credit score and that of your business, too.
There are two types of credit scores: business and personal. A business that's just starting won't have much of credit history. However, lenders might focus on your credit score when considering your loan application if it's a sole proprietorship.
You can get your credit report for free from any of the major credit bureaus: Equifax, Experian, or TransUnion. In any case, specialists advise that lenders prefer to offer their low-rate business loans to borrowers with credit scores above 680 at least. If your credit score falls below that threshold, consider small-business loans for borrowers with bad credit or loans from a nonprofit microlender.
You should also determine if you make enough money to afford the loan payments. Look carefully at your business's financials — especially cash flow — and evaluate how much you can afford to apply toward loan repayments each month. Some online lenders require daily repayments, so make sure to factor that in.
In addition, you must determine whether you are getting a secured or an unsecured loan. A secured loan requires business collateral, such as property or equipment, that the lender can seize if you fail to repay the loan. Putting up collateral is risky because you can lose it. But it can also raise the amount lenders will lend to you and get you a lower interest rate.
Of the loans you qualify for, choose the one with the lowest annual percentage rate, or APR. Also, pay attention to the loan terms. You can get an attorney to go through the documents. Factors to consider include fees, penalties, and how quickly the loan will go through. Finally, consider the total cost of the loan and make sure the monthly payment fits your budget.
Prepare your documents
Once you know where you plan to apply for a loan, check with your lender to find out what documents and information you'll need to provide for the loan application.
Make sure you have all the required documentation before you apply for a commercial loan. Getting the files now and having them easily accessible will help streamline the process of getting a small-business loan.
Depending on the lender, the documents you'll need to submit include:
Business and personal tax returns.

Business and personal bank statements.

Business financial statements.

Business legal documents (e.g., articles of incorporation, commercial lease, franchise agreement).

Business plan.

Proof of personal and business insurance

Any applicable business licenses
Takeaway
Loans are a mainstay of the business landscape. They are advantageous but can be tricky. If you wish to explore the world of commercial loans, be sure to understand what you are getting into.
The proceeds from a loan can help your business survive a slow season, buy essential equipment, or expand globally. Whatever your purpose, getting a business loan shouldn't be taken lightly. Before you apply for a loan, do your homework. Identify your business goals and how financing can help you achieve them. By taking the time to research the right loan option for your business, you'll improve your odds of getting the money you need.